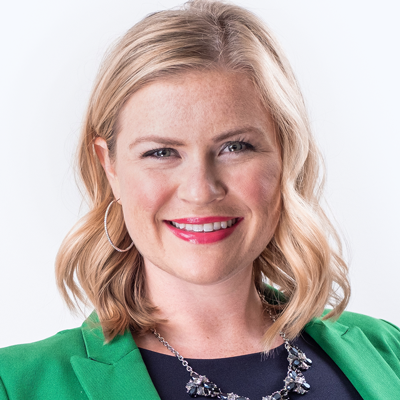 Lakelyn Hogan serves as Gerontologist and Caregiver Advocate at the Global Headquarters of Home Instead®. Lakelyn began her career at the local franchise working one-on-one with seniors and CAREGivers. Today at the Global Headquarters, Lakelyn works to educate professionals in aging, families and communities on Home Instead's services and how to navigate the unique challenges older adults face.

Lakelyn is a doctoral candidate at the University of Nebraska – Omaha where she is studying Social Gerontology. She has a Master of Arts in Social Gerontology and Master's in Business Administration from UNO. Lakelyn has professional experience in the private and public sectors of senior care services. She also values giving back to her community. Currently, serving as a board member of the National Alliance for Caregiving, Vice Chair of the Board of Directors for the Dreamweaver Foundation and Vice Chair of the Alzheimer's Association's Dementia Care Provider Roundtable.

Lakelyn has a passion for helping others, especially aging adults and their families.

Topics:
Isolation and loneliness has been an issue for older adults far before we have ever social distancing and COVID-19. This time is giving us a heightened awareness of some of what older adults go through; but there is a difference between being isolated and being lonely.
What are the risk factors that make an older adult more prone to being isolated and lonely?
​Studies have found that loneliness can have considerable health implications, worse than that of obesity, alcoholism and even smoking 15 cigarettes a day. What are some additional health implications of loneliness and isolation?
What are some symptoms that family caregivers can look for if their loved one is feeling isolated and lonely?
What are some things that people can do to help their loved ones feel less isolated and lonely right now?
You can reach Lakelyn on LinkedIn at: https://www.linkedin.com/in/lakelyn-hogan/