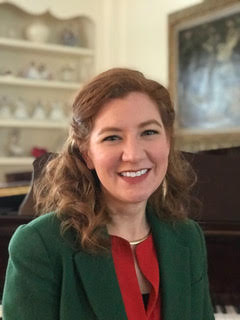 Kathryne Fassbender is a Dementia and Creative Engagement Specialist and the granddaughter of someone who lived with Vascular Dementia.

She is the creator of the Dementia Letters Project, which serves to walk with those on their dementia journey through training workshops, Life Enrichment program development and facilitation, and care partner support.

Kathryne is a native of Wisconsin but now calls the East Coast home. She is a classically trained musician, studio artist, and theatre-maker with a background in the creative arts therapies, and has spent the last 20 years serving those with dementia. She believes in cultivating a community that is wealthy in creativity, connection, hope, and joy.
Creative Engagement as a way to become relational with those with dementia
Proper framework of creative programming in the care setting
Using the arts to transform the current narrative of dementia and aging
The importance of the care partner story
Cultivating connection through letter writing.
Kathryne's Links:

LinkedIn: https://www.linkedin.com/in/klfssbndr/
Dementia Letters Project: https://dementialettersproject.com/