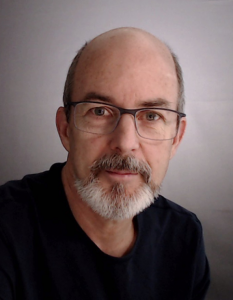 Scott has spent his career in innovation and change, testing the paradigms, constantly moving and learning.

He got turned on to longevity when he started doing marathons and Ironman triathlons in his forties.

Today he focuses on practical methods to extend healthspan and longevity.

Scott works on the five key elements of longevity; the same five key elements that produce the best health because longevity is really a function of PR prolonging health and delaying the onset of disease, or what we typically refer to is age related or, or early onset disease if it's happening younger. Generally around mind, and in simplest form, that's really got a lot to do with attitude and getting your life organized and in shape the things around the environment that's around you.

Scott Fulton, an engineering technology graduate of St. Lawrence College and former researcher, Scott works closely with the health sciences community and is a member of the American College of Lifestyle Medicine.

Scott teaches longevity at the University of Delaware campus and online. His courses span the 5 pillars of longevity, Mind, Environment, Diet, Exercise and Community.

He is also founder of Home Ideations, an online design firm devoted to creating exciting spaces for Boomers who value high function without sacrificing aesthetics.

Scott serves as Treasurer for the National Aging in Place Council and is a frequent guest speaker.
Scott's Links:
LinkedIn: https://www.linkedin.com/in/scottfultonentrepreneur/
Longevity Advantage: https://www.longevityadvantage.com/
Home Ideations LLC: https://www.homeideations.com/
Youtube: https://www.youtube.com/channel/UCLygQtEiJl8Lm6eRqasFnsQ/videos?view_as=subscriber
Twitter: https://twitter.com/Home_Ideations