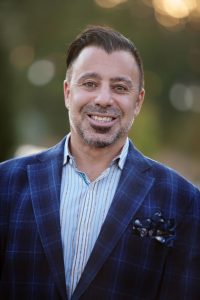 Please welcome Steve LaForte, he has a 22-year career as a structured finance attorney, C-Suite Executive and Entrepreneur in the post-acute care and senior housing industries. Over that span he has had the privilege to assist some of the largest companies in those industries on growth and financing initiatives, having participated in over $10B of transactions in his career.
Steve has also founded and grown 3 national companies in the post-acute care industry, providing care to over 1000 residents. Currently, Steve is Director of Strategic Operations and General Counsel for a growing Northwest post-acute care provider, Cascadia Healthcare, where, on a daily basis he is grateful to have the opportunity to further Cascadia's mission to be "Force for Good" in providing care for over 1000 residents in 18 facilities across 4 states.
Steve makes Boise, Idaho his home with his wife, Laura, also a healthcare professional, and they have 3 wonderful children, Isabella, Talia and Santo (and 2 labrador retrievers, Brunello & Giallo)."
The COVID-19 pandemic is exposing our healthcare system and our industry to be very fragmented. So what have you seen in the evolution of senior living over the last 30 years? Are the nursing homes shaped solely by government reimbursement? Is that adequate in providing the quality of care for someone with the acuity profile?
Today, nursing and rehabilitation facilities are funded through four sources. Medicare, Medicaid, Quality Assurance Assessment Program and Patient Pay. Medicare Part A is skilled nursing facility care. It's provided to recipients in need of skilled healthcare services that are rehabilitative or restorative. In the current regulatory system, is it more reactive and is it servicing the flaws in the midst of the current situation?
Joins us as we ask Steve his thoughts and experiences on senior care during this COVID-19 pandemic.
Steve's Specialties: Transactions in the Real Estate, Corporate Finance, Structured Finance, Health care, and Long Term Care/Senior Housing industries.
Steve's Links:
LinkedIn: https://www.linkedin.com/in/stevelaforte/
Twitter: https://twitter.com/SteveLaforte
Company Website: https://www.cascadiahc.com/