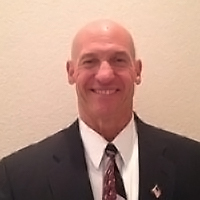 Today my guest is Ed Carmody. He is a Wellness Specialist helping people achieve good health. Global Internet Entrepreneur, RE, Philanthropist, and Field Engineer.

We talk about the purpose and function of the Telomere; "an essential part of human cells that affect how our cells age. Telomeres are the caps at the end of each strand of DNA that protect our chromosomes, like the plastic tips at the end of shoelaces. Without the coating, shoelaces become frayed until they can no longer do their job, just as without telomeres, DNA strands become damaged and our cells can't do their job." – Source: [Blackburn EH, Epel ES. Comment: Too toxic to ignore. Nature. 2012;490:169–171]

Ed Carmody's Biography:
Ed, grew up in California and served 30 years in the US Air Force, retiring in 2010. During his time in the AF he worked as an Intermediate Avionics Technician on F-15s at Langley AFB, VA for about 6 years. He then taught technical training school at Lowry AFB, CO for 6 years and then served as an Air Force Recruiter, also in CO.

After recruiting he returned to the Avionics career field at Mountain Home AFB, ID until being mandated to retrain. With 17 years in service, he retrained to be Loadmaster on C-141s and C-17s at McChord AFB. Ed's last assignment was at Travis AFB where he helped set up the newest C-17 squadron. Over the course of his AF career he was promoted to the highest enlisted rank – Chief Master Sergeant, a rank only 1% of the AF achieves.
After retiring from the USAF, Ed was hired to work for a DoD contractor and moved to Las Vegas, NV where he has resided for the last 9 years.

Presently, Ed and his wife are building a Health and Wellness business which they were introduced to approximately 3 years ago.
The focus of their Health and Wellness business is focused on overall health. Ed and his wife help people using natural products to achieve better health through better nutrition, weight management, and blood sugar regulation.
Ed and his wife have 4 children; Daughter (36), Daughter (28), Son (26), and Daughter (21).
Education:
AAS – Aircraft Operations
AAS – Instructor of Applied Science
AAS – Avionics Systems Technology
BA – Organizational Leadership
MA – Organizational Leadership

Ed's links:

LinkedIn: https://www.linkedin.com/in/edrcarmody/
Company Website: https://www.carmodyglobal.isagenix.com/guide
Email: mailto:ecarmody26@gmail.com