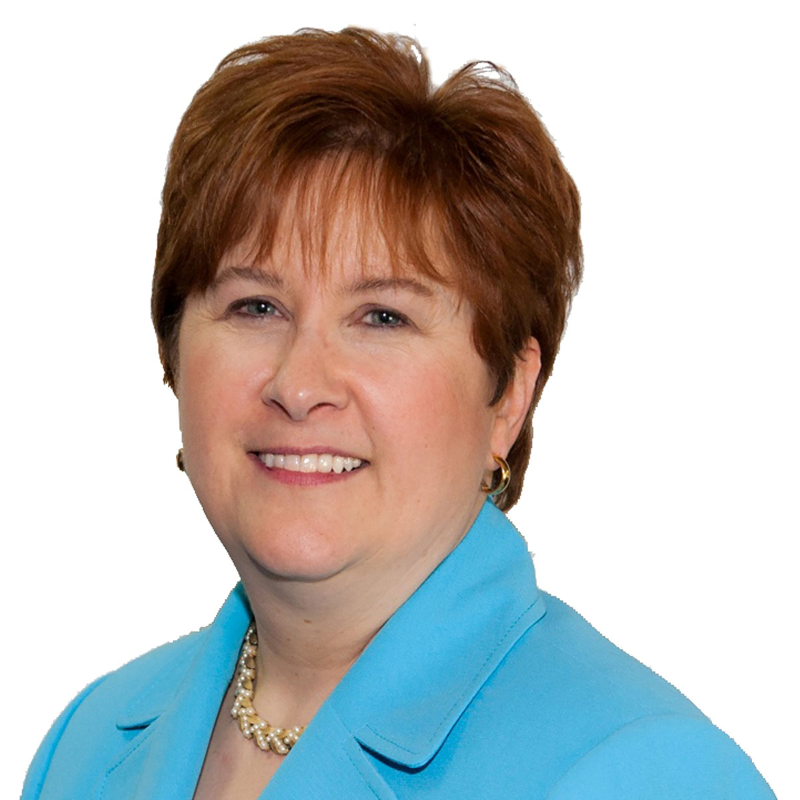 Jill Johnson is a two-time business Hall of Fame consultant whose work has influenced more than $4 billion worth of decisions for numerous senior living clients located throughout the United States. Jill's engagements have encompassed the entire continuum of senior living services including active adult housing, independent housing with services, assisted living, memory care, skilled nursing, post-acute care, home healthcare and hospice services. She has personally visited more than 2,000 senior living communities across the nation and studied at least a thousand more.

Topics Discussed:
Differences in all types of senior housing

What are the key differences in types of senior housing options?
How do these housing environments support the transitions as you age?
Are there any downsides to moving into senior housing?

Healthy Aging and how senior living environments can support this

What are some of the key strategies for healthy aging?
How important are Lifestyle elements to keep you healthy and interested in life?
Why is living with other seniors a good option to consider?

What to look for when considering senior housing for yourself or a loved one

How should I bring this topic up with my parents?
How should I talk about this topic with my children?
What should I do to prepare for evaluating senior housing?
What should I look for when going on a tour?

What to consider as you are thinking about making this decision

I am not ready for this kind of living yet. Why should I plan ahead?
How do you make the decision that it is time to move?
What do you do if you have too much stuff?
How should someone budget or plan to pay for this?

Jill's Links:
LinkedIn: https://www.linkedin.com/in/jilljohnsonusa/
JCS: https://www.jcs-usa.com/
JCS Facebook: https://www.facebook.com/JohnsonConsultingServices
Speaking Clip: https://www.youtube.com/watch?v=bkH7C6-OUvk
Twitter: https://twitter.com/JillJohnsonUSA
Transcript:
Hanh: 1:24
Jill Johnson is a senior living consultant with over 30 years of experience in the senior living consulting space throughout her career, she has influenced more than $4 billion worth of decisions across many senior living clients throughout the United States. She has personally visited more than 2000 senior living communities in her study, another thousand over her career span. So Jill, you obviously have a wealth of knowledge and I'm excited to get an inside peek of that knowledge. So thank you so much for joining me today Boomer Living, welcome.
Jill: 1:58
Thank you so much, Hanh. I'm really looking forward to being able to share some of those insights. And we've seen so many changes in the industry over the last three decades. And, I was involved in some very early stage work with assisted living and now as we look at how the industry is evolving, we've got some generational shifts and it's a very interesting time, especially in this COVID, COVID era as well. So happy to share.
Hanh: 2:21
Great. Great. Okay. So over the course of your career, senior living industry has gone through a lot of change. Are there any questions that you got asked a lot about, let's say beginning of your career that you aren't asked about as frequently today?
Jill: 2:37
I think it's more the clients and what they're asking. So I work with the providers or the developers, and back in the early days, they were looking at moving out of that, we call it the medical model. So many of them were nursing home operators who had built apartment buildings as potentially a feeder for their site. And we're seeing a shift in the industry to more, where does this active adult component fit? The demographics are deeper in, in that active adult market. They're going to continue to expand as we have the baby boomers continue to grow into those older years as the silent generation Passes. And so we're seeing some real difference in type, in terms of some of the type of product that people are wanting to develop. And when I also started assisted living didn't exist. In fact, I was on some of the first analytical teams determining market feasibility for some of the very first assisted living developments that were ever constructed in the US. And today, you drive down the street and there's almost an assisted living community on every corner. And so the questions are a bit different in why is, is there room for yet another assisted living community? And yet that's so different than when I started because that whole product category, if you will, didn't exist. And then the third element is there's just it's smudgy. And whereas when I first started the career, it was very specific. This is independent living. This is a nursing home. This is assisted living. Today they're a little bit blended and so becomes harder and harder I think for the consumer, especially to discern exactly what is it they're looking at and I hope we can talk to that smudginous a little bit more because that's an issue I run into, even with my expertise in the markets that we go in trying to figure out exactly what these other providers in players are particularly as we're looking at competitive alternatives for our clients site, and it gets very confusing, and if I'm confused, I can only imagine how confused is the lay audience. And so don't feel bad if any of your, your listeners and your podcast audience are confused. I'm confused too in some markets, so don't feel bad.
Hanh: 4:52
I think there's definitely a need to clarify, refine the value proposition of what a, senior living is. And I think there's a lot of work that's in progress so we'll get to that. Now, how about the opposite? What emerging trends are you consulting on today that you would never have heard of about 30 years ago?
Jill: 5:12
I don't personally consult on it, but one of the biggest strategic issues that clients are struggling with are things like infection control. How do we create a living environment for people when we're, when they're many of them have been requiring their residents to shelter in place in their apartments. And so some of the amazing benefits of the community living element of senior housing have been set aside because of the COVID requirements and the desire to minimize infection. And the, how do you connect and link loved ones to family members who are living in environments, where they're not allowed in. And so that's created a lot of distress and challenges. And so as we're talking with senior living execs about their strategy, as they're focused on that day-to-day operation, part of our job and my job is to remind them that it even with all the limitations, this is still a living environment. And so how are you creating with technology, new opportunities for your residents to stay connected with family? Even if they can't see them face to face or through a window. Okay. Are there other opportunities by leveraging technology like Zoom or Skype or Facebook or FaceTime, those kinds of things that move beyond just a telephone call to where there's this visual interaction. The other issue that they're there that we're looking at is the leveraging of technology for telemedicine and for some sites that's actually really been an amazing game changer because it can be very difficult for an older adult, especially if you live in a climate like Minnesota or Michigan, where winter comes along, it's colder, there's ice. And so moving and transporting residents to medical appointments or maybe the emergency room become very difficult and sometimes dangerous because of the ice and mobility issues. So telemedicine has created new opportunities for access to more sophisticated medical resources and in collaboration with the staff, they know they don't necessarily have to leave the building. They can get their appointment for maybe their diabetes checkup or something like that and they only have to go to the clinic once every three months instead of every month, or maybe they're able to minimize an emergency visit because there is a test that they're able to order because of the telemedicine visit. And those are all things that, that work to the providers good because they're in a position then to be able to continue to help their residents make that communication access. And it, we're seeing some really interesting things starting to come out strategically with that.
Hanh: 7:54
I wholeheartedly believe that I have multiple folks from the telemedicine sector have shared their journey in serving the older adults that are either aging at home or aging in a community. So I know that industry is exponentially growing benefiting the seniors tremendously. So that's
Jill: 8:10
And it won't go back. I had a mentor, a young woman who's the director of strategy for one of, one of our large hospital systems. And in January, a year ago, she said, she told me that they had done in the month of January, 2000 total telemedicine visits and by April or may, they were doing 2000 tele medicine visits a day. So just to give you some sense of the scale of how that's expanded, and I think that's great for family, because now, as you said, your loved one, in can, can get medicine, medical attention through their home. Now you may still have to help them with the technology, but it is so much less stressful. I was a caregiver for many years for my mother-in-law and others. She had dementia and it was horrifically difficult to take her into the clinic for just some of those basic tests that she and basic interactions that she needed. And, I look back at it now, even 15 years later with, if we had just had access to that kind of resource back then it would have made our lives an awful lot easier. So I'm excited about where this is headed.
Hanh: 9:18
There was a lot of positive things as it's come out of COVID and clearly there's plenty of tragedies, but I also see there's just potential growth in so many ways with regard to technology in many sectors and senior living is one of that. So I'm excited to see that too. Now, what do you think is the most exciting opportunity for senior living community today? I know telemedicine is one. Do you think I see other potential growth, do you think that's evolving that, that's going to be huge impact?
Jill: 9:49
I think the biggest impact is in what we call active adult housing. And so when you think of the senior living industry, you're really talking about a very long spectrum of resources and services. And so in the traditional setting, you have the independent living, which is typically housing with some level of support service, one meal a day, housekeeping, transportation, programming, social activity, engagement, and maybe fitness. Assisted living is typically three meals a day, supervised activities, maybe more assistance with dressing bathing, some of the activities of daily living. And then skilled nursing is really twofold – One it's for those folk who have significant chronic conditions that need either 24 hour monitoring and supervision or extensive assistance with activities of daily living. And then you have the other side of skilled nursing, which is short term rehab. And so I've been in the hospital, I had a hip replacement, they send me to the nursing home for a short stay, and the expectation is that when I'm discharged, I will go back to my home environment, whatever that will be. But in that continuum, assisted living and skilled nursing are really need based decisions. Independent living is more of a want based. "I want to be around other people." "I want to have the low maintenance and maintenance free lifestyle." "I want to have access to other services". But there's a whole other continuum for slightly younger, and that's that active adult maintenance-free empty nester type housing that has no services, no formalized services in the fees, but it's an age restricted community that has some access to a large community room where the residents themselves can gather, drink coffee, play cards, do potluck or, an robust fitness center. So there are exercise equipments and resources to stay healthy and strong and active. And in that active adult space, there is so much opportunity in pretty much every market that we work in. There's very little space for new assisted living or skilled nursing, but there's lots of room in the market for active adult housing. And it's the kind of thing that people like. They liked the idea of being in an age restricted environment, but they're not ready for all those added services. And so the fees are lower. There's more freedom. There's more flexibility. And as you age in place, you may eventually have one more move after, but it's not uncommon to start seeing people bring in resources like home health care, which back when I started in the industry home healthcare didn't exist either. And so again, as the market has adjusted, we see lots of opportunity I think with that, and especially for a developer, who's not as experienced in housing because they all want to get in it. I get, two to three calls every week from people who are I want to build assisted living and I'm like, "Okay, you don't understand the industry." "You don't know the market." "You don't know how to provide service." "You're, you have no medical background." "You think you're just going to contract someone to manage it", which is what they all want to do, but yet for most of them, especially if they've been in multifamily housing, they built apartments and things of that nature, active adult housing is a perfect opportunity for them because it's a lot less risk and we see developments going up all over the country and if they're well-priced and match their market, they generally do very well. And so I think that's exciting. And then the other one that I think there's more and more opportunity being, attention being paid, is what we call middle market properties. And so there are other unique elements of senior housing is that for many years you had very upscale, expensive high-end housing, really high-end but expensive. And then on the other end you had very limited services, housing that was affordable housing. It might have HUD backing and it was really designed for that very lower income older adult and those in the middle were really squeezed out. They really didn't have many opportunities. And what we're seeing now is a lot more interest in the industry in "How do we serve that middle market?" And I think developers who are able to, to craft developments that meet that need, I think will do very well. And we're starting to see more interest in that cropping up across the country and in other markets.
Hanh: 14:18
That's what many conversations confirm, everything that you're saying. And I also noticed that regardless of where in the continuum of life, whether it's 55 plus for socialization or all the way to memory care or skilled nursing. I think folks including you and I, I'm a young baby boomer and I guess I would, I think it would be safe to say we all want to live with purpose strive, continue to contribute, engage and have options. I think it's so important that all of that are available throughout the continuum of live, let's say 55 plus and so forth.
Jill: 14:56
I totally agree with you and I think at its best, that is what really quality providers do an offer. They create a sense of community and they've simplified some of the challenges that for older adults have limited their ability to continue to participate in the community. Maybe "I'm not able to walk as well as I could when I was 50." "But if I'm able to take the bus from my campus I can maybe still volunteer in the community." And even now you see many sites where older adults are knitting caps for newborn children or blankets for, children who are in the NICU. And so depending on the community, the senior community, there's a level of engagement that I think often gets brought forward that. allows people to still get up in the morning with a sense of purpose. Many of the clients that I work with have very robust volunteer programs for their residents. Obviously the world is, has altered a bit in the last year so they're, they've had to go more internal and will be re-emerging, but at its best, a senior living community provides those opportunities for stimulation and activation. And when you have the ability to feel like you matter, that's the kind of thing that also helps to alleviate depression in older adults. That sense of engagement creates not only added vitality, but it's really beneficial for the cognitive health of the older adult. There's nothing worse, and I saw this with my mother-in-law, all she wanted to do was sit and watch the Catholic channel 24 seven. She had no interest in outside activity, her, she didn't want to create opportunities to engage with others. And when she ended up moving into a senior living community that I helped her find, she was going to bingo. My mother-in-law at bingo, and my aunt who was in one of these, a, similar community, I came to visit her one day and I said, "She's not in her apartment, we're into Gurtas." And they said, "Oh yeah, she's up at Bible study." I'm like "Bible study?" And, but Gert was taking part of, in parting with all of the different benefits of the site. And I think older adults who struggle with the decision don't realize often how lonely they are, how isolated.
Hanh: 17:14
They don't want to admit it. They don't want to admit that.
Jill: 17:16
Well, they want to stay in the home that they lived in for 50 years, and it doesn't matter that the home no longer suits them. I remember having that conversation with my mother-in-law and I just finally said to her, "Look, Jen, this house was designed for a young family with young children, not for an 80 plus year old woman who can't get around." I said, "Jen, we've done everything to this house that we can do to keep you safe in it. We've opened up the doorways so that you can use your walker. "We've looked at moving the wash, we do your laundry now, so you don't have to go downstairs, but at some point you have to decide that you want more. And being around other people, not just us is a way for us to go from being your caregivers back to being your family and your children. So that our visits with you become about engaging with you. Not about the list of tasks we have to do, and then we don't have any time to spend with you." And it was really interesting because even though she had, there were elements of dimension that we were dealing with, she understood that. And the greatest gift she ever gave me was the day she said, I trust you and you helped me find the right place. And I did. And, I looked at 20 sites because she was such a complex situation, but I found the right place for that transition for her. And, and I think
Hanh: 18:38
Yeah, that's great.
Jill: 18:40
people fight it and they don't need to, they need to look at what are the benefits that they'll be getting that will minimize the things they no longer have. And once you start talking about it like that, and I think our baby boomer colleagues, are often trying to push mom and dad into making a move. They're trying to pressurize them. And so just like when you've got a 15 year old, you get resistance. If you can step back and think about what are the benefits and you go pre-screen those sites, don't drag mom to 20 sites. You go pre-screen them and narrow it down to one or two that, you can afford, that she would like, that the people who live there are similar, they're from the neighborhood or the old neighborhood, or, they're like-minded, they have the similar education. They had similar hobbies and interests. You can do that for your loved one and in doing that find the right place for them or where their friends and other friends may be living as well.
Hanh: 19:36
Yeah. I think having that conversation as early as you can is very beneficial to all, not only the loved one, but the families. And trust me, we've done everything that's possibly wrong but having gone through it, I have learned that the earlier you have that conversation and the openness, and I think also the acceptance of as your health declined, maybe if dementia is in progress to talk about that and to accept that and what the upcoming journey to be. And there's nothing shameful about it, cause I think often when we don't know, we feel like we're "Is it only us?" It's shameful. I can't talk about it publicly, because you, it's a decline. That's like another topic to deep dive in, but we'll stay within this scope for now, but I appreciate you bringing that up. So now you mentioned you visited more than 2000 senior living communities throughout your career. Now, do you find that physically being in the communities has a positive impact on your consulting?
Jill: 20:36
Absolutely. I wouldn't do it any other way. So when we're looking at our client's site, we also, I physically need to be in all of their competitive sites as well. And so my preferred way is going in what we call the front door, where the, the site knows who I am, they know who I'm working with and I'm taking a tour, and, we just talk a little bit about the local market. Every once in a while, we'll run into circumstances where and usually it's with the for-profit developers they don't have, they want to keep everybody out. And so they'll say "No." We always managed to get in any way and I'll just let you imagine how we do that. And, but for me, what I see is the care of "How well cared is the physical plant?" I get a chance to see and smell. Is there some odor in here of must that indicates that maybe this property isn't as well-maintained, as it really needs to be, or if I'm in an assisted living or a skilled nursing, the whole area has urine smell and, yes, there are certain time periods where that can occur, but if it's pervasive, then you start to wonder what you're looking at. As I'm going on a tour, I watch how the staff interact with the residents. And I love it when I've got an executive director, who's taking me on a tour and there is an elderly woman in a wheelchair in the skilled nursing area and they just stop and take a moment to engage with that woman to say "HEllo", to touch her hand to acknowledge her. And then a lot of times it will, I'm so sorry I had to do that. I'm like, "No, that's exactly what you should be doing." Or the exec who stops and he sees a wrapper on the floor and he stops to pick it up, it, because they're surveying the living environment and they're trying to take care of those little things. If I have the chance, I try and eat at a site and I get a chance to look at the menu and the choices and the quality of the food. So all of those things help me to understand the environment and who lives there. So whenever there are opportunities to see other residents or to observe, that gives information and insight, and, and I find that it's so valuable. And, but what I also know Hanh is that when I go and see what works in Seattle, it's very different than what I would see in Grand Rapids, Michigan, or in Fort Lauderdale, Florida, or in Cleveland, Ohio, or in San Diego or in, in Missouri or Texas. Iowa. They're all different. And there's a difference between urban and rural and so understanding the local market place is really critical to understanding how well matched a site is to meeting the needs of their local community. And I think a lot of times developers flip that, and they're looking at the numbers and the profit and people are profit and they lose that perspective that the best part of this industry is about providing the living arrangement and the care support necessary to live that quality of life for as long as life is available to that older adult and to the loved ones that they live with. Providers who do that well, are the ones that make a difference. And so I've seen some that have done really well. I've seen some, I breed and show rottweilers, and I've been in sites in New York, for example, that I wouldn't take my dogs into. We used to do a lot of therapy work and we would go to the nursing homes for dog visits. And, but some of them were so horrible I wouldn't go in there or the behavior psych unit that I was in, in Cleveland, where it was marketed as assisted living, and when I got in there and they took me into this behavior unit, I was so overwhelmed and I'm a seasoned industry professional. And I had to sit in my car for a few minutes before I could leave just to regroup because I couldn't believe that I was still seeing environments like that, that we saw three decades ago.
Hanh: 24:44
Sure.
Jill: 24:45
Realy important I think for family to go to, to seek out, opinions and to talk to your friends who have loved ones living in environments in your community. And to talk more than just to the marketing person who might be giving you a nice song. "Yeah, you wanna, Oh, I'd love to talk to the people in your fitness area and or your director of programming." Cause you want to see the people who are going to be interacting with you or your loved one. And, as we were talking earlier, don't wait, this is a lifestyle choice for us too, maybe not today, but over the next decade or two it may be, do adult housing or housing with services, or if we have an older spouse, who's got health issues. A lot of times we see people move in because people age differently at different rates than their spouses do. And so being in a community environment like a senior housing co community, creates an opportunity for older adults to stay together longer because the well spouse has a few more resources of support than they might have if they were living on their own or in an old home, or that they were trying to continue to maintain. So really becomes a different way of looking at how do you want to control as much as you control, can control and then keep a living environment that suits you because of the people and those you've entrusted into your future in your long-term care.
Hanh: 26:05
Yeah, very true. Very true. Back about the the profits, every time I hear about, folks being numbers driven, and I guess my thought is it is a business, right? Because people have to pay back the investors, the debt employees, and so forth. But here's the thing we're in the caring business and what that entails is that for every numbers of profit, In my mind, I envision there's a life behind it. And for every life there's an older adult that saved put their retirement money away to prepare for this. And for every life, that's a heritage that you're upholding. Okay. And for every life that accumulated at profit there's children that are, looking to celebrate their loved ones lives and continuation of living. Sure, it's a business, it's a caring business, people, profit driven, but let's remember what comes with that profit.
Jill: 26:58
I, I totally agree with you. And I think it's the industry has had so much money thrown at it because of the, you hear about the senior tsunami and that's why I said, I get these developers who call me all the time that don't understand or know anything about the business. I don't work with those folk because I know they're never going to be that successful because they're missing the critical ingredients that they really need to have themselves as owner, operator leaders, to understand where to make investments and where to maybe pull your costs back a bit. And so I think a lot of them forget that caring side of it because they just get so excited about the possibilities of how much money they can make.
Hanh: 27:41
And I keep thinking back, once you have your real estate in place, a hundred percent, if not 99%, it's all the operation, which entails the caring side. So I think it's very important to bring all that to light in the upstream. And I think a lot of smart people, with at least the ones that I know, are fully aware and, have an appreciation for the operation and the caring aspect of this.
Jill: 28:04
I've had seen some amazing for-profit sites and where they understand it, it's really part of the corporate mission. But I've also seen the other side of it, and when you've been in as many sites and communities, as I've been in over the last three decades, you learn that you have to have a really high standard for how you evaluate the providers, because there are older providers who haven't kept up with the shifts and changes in the market, they're still doing, old school activities. They're not creating education opportunities or opportunities for cognitive stimulation amongst the residents. And there, you get, flat affect and people are bored out of their minds. So it's a combination of qualities, and even the, the not-for-profits they're profit driven too, make no mistake, but you have to make sure that you try and assess what is the community that you're looking at and how does that fit in. The danger side, and this is the downside I've seen in the last probably five years has been, there's been so much turnover in ownership of senior living communities. I had one site that was, it was in the market area of my client. They weren't a real competitor, but we always paid attention because it, it informs what's available for choice. They'd had three owners in a five-year window and they were, you can't create and sustain an operation when, every year or two, there's a new ownership coming in and making changes and shifts. So I do encourage people to pay close attention to the ownership of a site, the management of the sites, some are owned by for-profit entities, but the management company is a sophisticated, not-for-profit that understands how you create community and they know how to profitably operate them, but they are part of a nonprofit enterprise. And so there's amazing providers all across the continuum. You just as a baby boomer who may be looking for your parent or as someone who is planning for their own future, you just have to really discern and understand, exactly what you're dealing with, but things change and they change more than people might realize. And so you want to look at minimizing the potential downside by doing your due diligence and your homework upfront.
Hanh: 30:19
Oh, absolutely. Five years ago I was the daughter along with my eight siblings going through the process. And, I wish I could say I, I knew more back then. I was confused just because of the lack of clarity on the value proposition in the senior living, at least the ones that I looked at. And I think because of that confusion, it was an agonizing process. We live, we learn, we accept, and we hit reset and we keep learning. And I'm hopeful that through our conversations and many that I've had on this podcast, it brings to light the importance of not just in the, for seniors, but let's go back even further further meaning, before you approach independent living, lets focus on healthy living longevity brain health lifestyle, so that we don't have to be sold on that notion when we are, let's say 75 going into, an independent living, how we can be fully engaged and live vibrantly and contribute and so forth, which I believe it's important for all continuum of life. It's humanity. So my hope is, at least I'm living at least aiming to live it, is it's now it's yesterday, it's living in a brain healthy lifestyle with purpose, with engagement, socialization and contribute. I think if we have all that now in 20s, 30s and forties, I don't know if we'll have the problems that we see right now.
Jill: 31:49
Science and the learning of our healthcare professionals has really helped to move that forward and, physical activity, it does, it's not necessarily you go to the gym and workout, but that you are physically active. Maybe you take a walk or you're doing other kinds of things that engage your body, maybe you climb a set of stairs. All of those things to your body point, that's what you eat and there's science that's talking about, the quality of the food that we eat and how that impacts our brain health, and the stimulation, learning a second language. I interviewed one of the world-class neurologists from Mayo Clinic who's a dementia specialist, and he told me that one of the best things you can do is learn a foreign language, and yes, you can still learn a foreign language at 80 or 85 years old. It's about just looking at you, will you be perfectly fluent? Probably not, but who cares? The idea is you're testing and stressing your brain a little bit. You're learning maybe a new technology and learning how to talk on the, using virtual technology to talk to a loved one, that's a little stressful. So going through all of that enhances your neuronal pathways in your brain. And if there's damage to one area, we have the capability to regenerate and to build new pathways. And so there's so many different things, but staying engaged, looking at lifelong learning. All of those are things that create opportunities for our brains to age in a more healthy way. And, but we didn't know that 30 years ago, 30 years ago when I would look at fitness centers, if they had a swimming pool, the grandchildren occasionally used it and it was just an expense that no one bothered with. And then you had their idea of fitness training was everyone would sit in their chair and watch Jack Lalaine do exercises on TV. We watched him do the exercises, we weren't necessarily an active participant. And now, I've got clients that have taken retirement communities that have taken their residents Zip Lining. I'm like, "I love that", or they were, they, one client has a lake and they were having a luau, for the residents one evening and there were two people paddling, a canoe with my client who he's a funny guy and he was dressed up "The Big Kahuna in Hawaii" or whatever, and holding a Tiki Torch and the two people who were paddling him in were women residents and it was amazing. But in their community, their culture centers around enhanced fitness, enhanced engagement, trying new and different things, and what an amazing environment to be in. And I think those are the kinds of things that we just didn't know three decades ago, and our learning is only going to continue to expand over the next three decades that will benefit you and I, and those in your audience as well.
Hanh: 34:43
I'm excited for the future. There's just a lot of tragedies I understand, and I'm hopeful that now and forward our economy will be consistently stay open so that we can hug our parents. In my case, my mom, who has the latest stage of dementia, which I haven't seen, and we can see our kids going back to school, just get back into, what we're meant to do is to be social. I'm hopeful. I'm excited. So do you have anything else that you would like to share?
Jill: 35:12
I just would like to wrap up and say, I encourage people to explore the array of housing options, and sometimes when I said earlier, the smudginous sometimes assisted living communities say they're independent living. So if you go into one and you're like, "Oh my gosh, I'm not ready for that." If that's too much continue looking, because there are more alternatives and options than you might understand, and take your time. If you've got a loved one who might need some different choices about where they live in the next three years, take this three years to talk to your siblings, for you to go visit, for you to start planning, budgets. We hear a lot of people go, "Oh, mom can't afford that." The reason they say mom can't afford that is they don't want mom spending the money that they want to inherit. Let's be honest about that. And so you all have to begin to be very Frank with each other about getting your own finances in order and making sure that mom has the financial resources so that she can be safe and in as engaged as possible. And whether it's with family, it's with the community, or it's with other older adults who live in an environment, and we begin to talk about how you'll plan. Most of us get thrown into the chaos of a crisis, and that's when dysfunctional family dynamics occur. That's when you find out who they really loved when you start looking at the checkbook, and you, you, your families will not necessarily stay as strong as they could be as if you all have a North star you're aligned to about keeping moms safe, healthy, and happy. And then what are the elements of modifications you need to make in the, in her home to, to enhance that? Maybe it's putting in some grab bars, maybe it's looking at those other services, like maybe we drive her to the hairdresser or we take her to church or whatever it might be, to begin to start making some of those transitions. But the more transitions you make, the more clear it is that you're looking more likely at a shift in living environment. So don't wait until she's hospitalized and then all of a sudden they're telling you, she can't go home and live alone. Now, what do you do now? Now you're running around and trust me, I've seen it.
Hanh: 37:29
Yeah.
Jill: 37:30
I've lived it too, and what do you do then? And if you don't have good resources like I have in my network, then you need to make sure that you've taken time to look ahead.
Hanh: 37:41
Yeah. Cause I, I see that when you are more informed you have trust, between the siblings and the families, and also the locals that you've research, you make better decisions. And then also I feel that often I come across families where the children are, seem to be more open to discuss. It's sometimes, it's the parents, the loved one that they're less resistant to have those conversations, but regardless it needs to start long ago. And you keep, you have to keep bringing it up in a friendly way, in a very optimistic way, as opposed to them leaving something that is so meaningful, it has so much memories. But it's it's new beginnings and new life and new friendship and new socialization. I think it's really important how you approach it with your parents and grandparents.
Jill: 38:32
And try and get at the fear. My mother-in-law obviously had a lot of complications, but at one point I finally just said to her, "Jen, what are you so afraid of? I'll be there and I'll be supervising everything." And I said, "So what are you afraid of?" And she looked at me and she got tears in her eyes and she looked down and then she looked back at me and the tear dripped down her cheek and she said, "I don't think I know how to make new friends anymore." So, that became a really heart wrenching moment to talk to her about who she was and how loving she was and how amazing. And then it was my job as I helped her make that transition to work with the staff, to work with other people and, to help her make that transition to an environment where she could make friends again and, once they get over the fear, then all of a sudden what we often hear, what my marketing directors are always telling me is people will come back and go "I can't believe I fought this. I waited way too long." And again, you don't want to make that move in a crisis. You want to move when you can still physically handle the transition when you have the energy and the mental resources to handle that transition, because it will be so much easier, longer term, and it's much more difficult. My aunt, when she, the night before she moved into the apartment that I found for her, she called me at 11 o'clock and she never called that late. I said, "What's wrong?" And she's crying, and this is a woman who told an Admiral in the war in Vietnam to make her son call home, I mean to write home. She, this was a bold woman and she said, "I don't know why I'm crying." So I'm like, "Okay, what could it be? What could it be?" I'm like, "Oh, I know what it is. Anti Gerd." I said, "This is the last night that you're spending in the last place you lived with uncle Joe and he's in every piece of furniture you're moving in. Every photograph that you're taking. And in every memory you have in your heart, he's with you on this next phase". But between you and I Hanh, it would have been so much easier for her if they had moved before he passed, then she would have had a network and a community of support. She would have already made that transition and she would have had people who known, no, knew and cared and loved her and supported her while he passed and as she made her, she would have still lived her life, but they didn't understand how important that could be. And once she wrapped her head around that, and this is, she was a strong woman and she's "Okay." And the next morning she came in as determined as she could be, that she would make this new environment live and worked for her and, she lived there for three years before she was… She had multiple medical conditions that could have killed her at any time and she had three phenomenal years of doing Bible study, like I said, but she went to the casino and she had all sorts of different things that they liked to do living her life again. And the best part was her sons were complaining "She's never in her apartment when I call." I'm like, "Who cares? You guys were whining six months ago that you didn't like taking out her garbage and buying her groceries for us, And now you're complaining that she's not sitting there waiting for the phone for you to call?", and get over it. She's,
Hanh: 41:36
Yeah.
Jill: 41:36
she wasn't that dependent character. And so she found her independence again by making the decision to take charge and take control.
Hanh: 41:44
I think that's wonderful. I think it's all how the family present the next phase in life. It's a transformation in my opinion. You're taking on new opportunities, friendship activities, or maybe even going back to doing what you enjoyed so much before. So I think it's wonderful. I really appreciate this time to learn more about you and your work. So it sounds like you're doing some great things and I, gosh, I wish you the best.
Jill: 42:10
Well, thanks so much, Hanh. I always love to be able to share that experience that I have and I've seen both sides. I've seen it as a family member, as a caregiver as a decision maker and from the provider side. I've seen a wide array and on the whole the industry is extraordinary, filled with caring, loving people who are looking for those moments of connection. And I think that as we move out of COVID and we get back into that more normal environment, that more normal setting, the best of the industry will continue to come forward and we'll have the benefit of that added infection control and some of those other mitigating things that I think will help to keep our older adults even healthier longer. And I look forward to those, I look forward to those days again.
Hanh: 42:58
Amen. I do too. I think we're very resilient, very heartfelt and just caring people. So, I think it's the best place to be and I'm very optimistic for the future. And thank you so much.
Jill: 43:11
I've had a bunch of people that have said that I should write a book for adult children and for older adults, maybe I will get one of those done and if I do I'll definitely let you know that it's out and available.
Hanh: 43:20
Sure. Sure. Yeah. It's it's continuum of life, I'm a young baby boomer. I've gone through it with my parents. I think as we progress, I feel like it's a wide gamut of experts, one of which is caregiving because we're all caregiver or caregivey at some point in life, and that's just how it is. Okay. Whether we even recognize or accept it, because honestly, I didn't think I was a caregiver. I mean I just thought, I'm caring for my mom. That's just a role that is a privilege that is, that is something that I was trained to do, Or not trained, Um, raised to do in my upbringing. You care for your parents, so "Caregiver" what's that?, but now when your parent needs that extra help because of their health declining, call it whatever you want. You just gotta be there because you're setting the example for your children, how they should be caring for you. So I think it's very important of what we're doing for the upcoming generations, but I'm also doing it for my, for the younger generations to look up to.
Jill: 44:16
I love it. I love it. Yeah. It's so different. I grew up my, Polish family and they all live together. So when I was a kid, my Grandma And grandpa had extended family who lived in the house with them. So it was my grandma's older brother and her older sister or younger sister and multiple siblings of the 12 kids in her family had lived at one point in time or another. And their parents lived with them and my aunt lived with them and then my aunt and her two kids when they got divorced, lived with them. So it was this robust household of extended family and the clear messaging of the obligation that we have to care for each other at all different phases of life. Yeah, that's a really powerful message to share and to role model for kids and children. And, but it was just, it was, it was a loud environment but it was filled with vitality and energy and care. And even that whole extended family on my dad's side. A lot of times as we get older, you fall off with your cousins or whatever. I know my cousins, I know their children and now I'm meeting their grandchildren and, so we get together every summer and except for this year with COVID and, we've got four to five generations of family still coming together to honor family and to connect and, it's an amazing thing. It's really amazing.
Hanh: 45:41
Yeah, it is. It is. And it's everything that we just talked about intergenerational. I think that's a, that is huge. There was a window of time when I just think of my family and everybody coming together, I'm a youngest of 10. So just imagine we got 28 grandchildren. The word that comes to mind when we are together is pandamonium just like what you described. I'd do anything for that loudness right now, anything, but I complain about it. It was pandemonium and it was just a lot of cooking, a lot of food, a lot of running around a lot of bickering, a lot of this a lot of that, oh my gosh. How I would just give anything for that fraction of pandamonium.
Jill: 46:16
My parents both died at the age of 64, within eight months of each other. And while I was a caregiver to them, it was very short, very intense and very unexpected. And, I always tell people "What I wouldn't give to hear my mother holler at me one more time." And that was part of the role that I took for my aunt and my mother-in-law, went way beyond what a daughter-in-law or a niece's role should have been, but they both needed someone with the strength and the knowledge and the insight to help make those decisions and to help them make those decisions because their own children were not capable. And so for me, It was a way to give that gift to people that I couldn't give to my folks. And, so it was an, it's an interesting dilemma, for us and I think that you're creating some great opportunities for message sharing and insight with the choices you're making and the guests you invite on with your show. You've got a really robust multi-dimensional portfolio of content, and it'll be interesting to see what you do as your next step with that content. So I'm excited for you.
Hanh: 47:23
Yeah. Thank you. Thank you so much. It was great talking to you and yeah. And let's stay in touch.
Jill: 47:29
Definitely.
Hanh: 47:30
All right.
Jill: 47:30
All right, thanks Hanh. Have a great rest of your day.
Hanh: 47:33
All right, take care.
Jill: 47:34
Bye now.