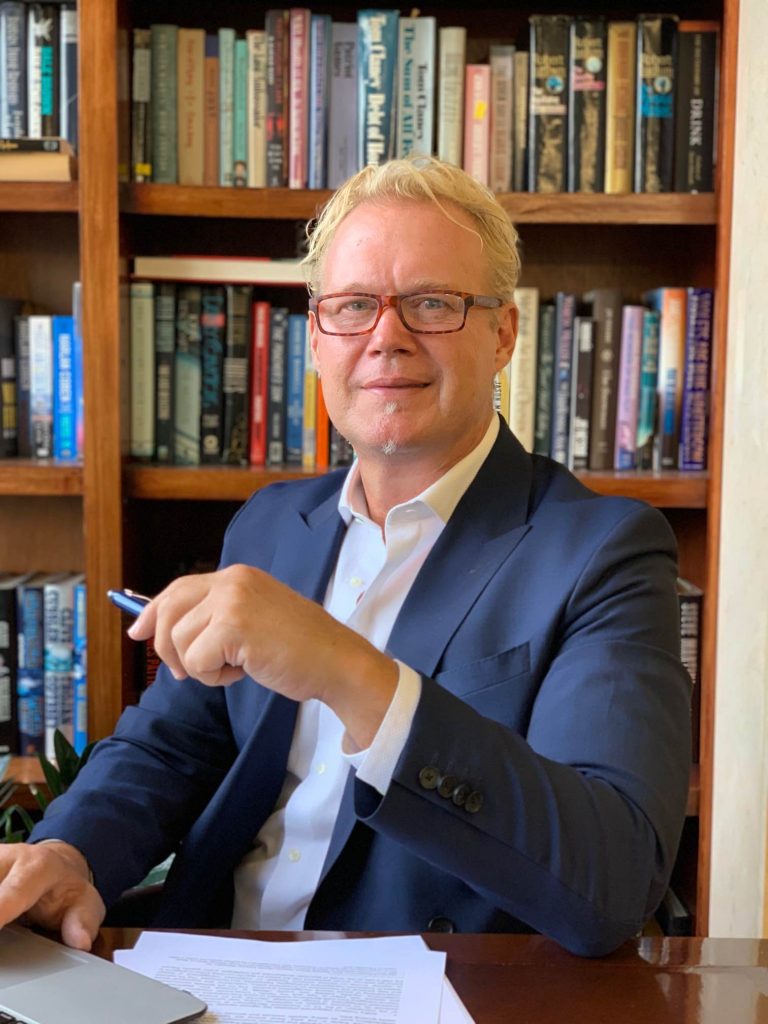 Bromme Hampton Cole 柯 博 明 was Vice President of Deutsche Bank, then later President of Hampton Hoerter Healthcare, a technology company focused on providing digital solutions for senior health care management.

He was also the President of Care Expo – 董事长, China's largest multinational aged-care B2B conference and trade show. Most recently he was Director of Special Programs for Chun Xuan Mao (Senior Living L'Amore), one of the largest senior health care companies in China. He migrated Quality Assessment to an online platform which allows for greater Quality Assessment efficiency tracking.

He's very committed to finding better solutions and discovering overlooked opportunities in supply chains. He wants to implement disruptive technologies to leverage advantages in eliminating systems.

Please join me and Bromme, and hear him share his experiences in Southeast Asian senior living.
Bromme's LinkedIn Page: https://www.linkedin.com/in/brommehcole/

Bomme's Twitter Page: https://twitter.com/HamptonHoerter

Bromme has written two books which are available on Amazon:

"Dragon with a Cane: Profiles in Ageing: China's Forgotten Generation" – https://www.amazon.com/Dragon-Cane-Profiles-Forgotten-Generation/dp/0985687126?SubscriptionId=AKIAILSHYYTFIVPWUY6Q&tag=duckduckgo-d-20&linkCode=xm2&camp=2025&creative=165953&creativeASIN=0985687126

"Enter the Ageing Dragon…: Musings on the nascent senior living industry in China" 1st Edition – https://www.amazon.com/Enter-Ageing-Dragon-Musings-industry/dp/098568710X?SubscriptionId=AKIAILSHYYTFIVPWUY6Q&tag=duckduckgo-d-20&linkCode=xm2&camp=2025&creative=165953&creativeASIN=098568710X

Bromme's Amazon Page:
https://www.amazon.com/Bromme-Hampton-Cole/e/B00EJXROT4%3Fref=dbs_a_mng_rwt_scns_share

The way I see it, healthcare is one of our generation's greatest challenges. Yet the industry desperately needs more funding, technology and most importantly, entrepreneurial attention. What could be more personal and more important to every individual, family and community than their health and wellness? For me, the answer is nothing.

Over the past twenty-five years, having worked in various healthcare companies and startups throughout North America, Asia (China/Vietnam) and Europe with diversified interests in acuity (clinical operations), digital aging, technology, finance (credit rating and underwriting) and consumer products, I have found that healthcare industry employees are connected by many common interests. What unites them however, beyond their vocation, is an abiding devotion to helping others live better lives. In sum, it's about the service of caring.

I am committed to finding better solutions (think: Platforming and AI/Blockchain consilience), discovering overlooked opportunities in supply chains and implementing disruptive technologies to leverage advantages (think: eliminating the "systemness"). I believe in pioneering and the benefits that unfold from being fearless in one's questions and actions (think: healthcare version of AirBnb/Waze/Uber…go asset light!). Of course, all of this is meaningless without corporate responsibility, towards customers, employees and community. With courage and accountability…that's how healthcare is improved for everyone.

在我看来,医疗保健是我们这一代人面临的最大挑战之一。对于每个人、家庭和社区来说,还有什么比他们的健康更个人化和更重要的呢? 对我来说,答案是没有.

在过去的25年里,我在亚洲、北美和欧洲的多家医疗保健公司工作过,专注于技术、金融和消费产品。我发现医疗保健行业的员工有着许多共同的兴趣。然而,将他们连接在一起的,不仅仅是他们的职业,还有一种持久的奉献精神,那就是帮助他人过上更好的生活。总之,这是关于关怀的服务。

我致力于寻找更好的解决方案,发现供应链中被忽视的机会,并实施颠覆性技术来撬动优势。我相信开拓精神和无畏于问题所带来的好处。当然,如果没有企业的社会责任,对客户、员工和社区来说,所有这些都毫无意义。唯有心怀勇气和责任感…才能为社会上每个人提升医疗保健服务。