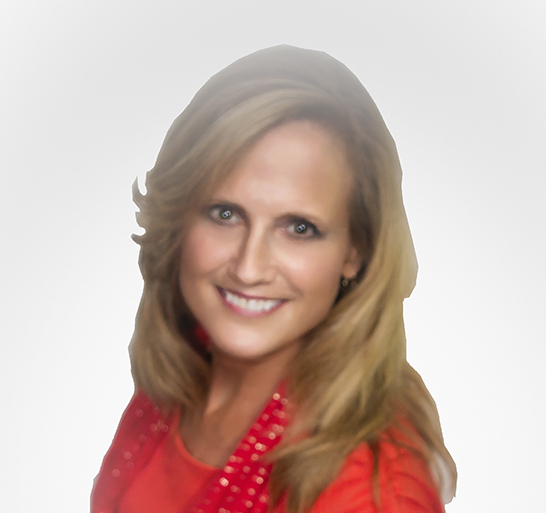 Candy Cohn is a Certified Senior Advisor® and owner of Oasis Senior Advisors South Florida. Originally from Philadelphia, Candy has lived in Florida since 1985. After living in Martin County for years, she moved to Delray Beach in 2008 and then to Boca Raton in 2017.
Her background in healthcare marketing includes community relations at Martin Memorial Hospital in Stuart, FL; writing for "Psychotherapy Finances" newsletter; Marketing Director for Flexsite Diagnostics; and community relations at the Visiting Nurse Association of Florida. After helping her own parents move to a senior living community in 2011, Candy realized the complexity and emotional challenges involved in this transition and has since dedicated herself to serving others who needed to make these life changes.
Candy is very active in the community, including being a member of the Rotary Club of Downtown Boca Raton, the Palm Beach County Partnership for Aging (PFA), the Skilled Nursing & Assisted Living Alliance (SNALA) and participating regularly in the Palm Beach County Guardianship Association and Florida Assisted Living Association (FALA). Candy also serves as past president of Broward County Elder Services Resource Network (ESRN) and has served for several years on the planning committee for the Boca Raton Walk to End Alzheimer's.
Candy's LinkedIn: https://www.linkedin.com/in/candycohn/
Twitter: https://twitter.com/candycohn
Oasis Senior Advisors: https://www.oasissenioradvisors.com/south-florida/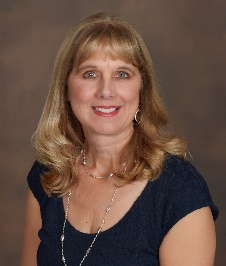 Becky Dieter is a JD Senior Placement Advisor, originally from Maryland, Becky has also lived in Colorado for a number of years and currently resides in Palm Beach County, Florida. Becky holds a bachelor's degree in business as well as a Juris Doctorate. She practiced law and worked in the Human Resources arena for many years. She is certified both in mediation as well as life coaching.
Becky's journey navigating the complexities of senior care began with her own family. Becky left her job to help care for her parents in Sarasota, and helped other senior relatives with the decision of finding the right senior living option.
Because of her own personal experience, Becky saw a need for guidance for seniors and families when they are facing the challenges that come with aging. She also realized that many families are still working and/or were raising kids and had little time to do the legwork and research needed to find a good living option for their senior loved one. This led her to becoming a Senior Living Advisor, which she has done since 2015.
Because of her experience, she is passionate about helping people plan for aging, and helping families and seniors navigate the many living options available to them. Becky enjoys speaking on the topic of "Planning for Aging" and is involved in community events supporting seniors.
Becky's LinkedIn: https://www.linkedin.com/in/becky-dieter-9935297/
Hanh Brown: [00:00:00] Today, I'm excited today to welcome candy Cohn and Becky living podcast. Thank you so much for joining me in. It's good to have you here with us today. So let's get started by having each one of you share with our audience a little bit about yourself, where you're from, what projects that you work in at right now.
Candy Cohn: [00:01:30] I'm candy Cohn. I'm the owner of Oasis, senior advisor, South Florida. It's a franchise. So I'm part of a national company. And I cover the Broward County and Palm beach County area of Southeast Florida doing senior placements. So I help people find senior living communities. And I tell people I'm like a cross between a social worker and a realtor.
[00:01:49] So the social work piece, I do an assessment find out what's going on. What's changed. Usually something's changed in their life. That's making the seniors want to look into senior living or their family. Oftentimes it's their adult children. They call me. And so we have a whole discussion about things going on in their life, their budget. [00:02:06] Where they'd like to move what's important to them and what they would be looking for. Ideally, you know, whether picturing, when are they picturing, moving all of that kind of thing. And then I put on my realtor hat and schedule the appointments for them. So that's a little bit about what I do, who I am. I got it business because of my own parents, as many people in the senior care industry, about 10 years ago, I had to place my parents and was referred to a senior placement advisor. [00:02:32] And at the end of it, I thought. This is a really interesting profession. And I bet a lot of people don't know it even exists. So I was doing some freelance marketing at the time and I asked him if he needed help with his marketing. And he said, actually, I'm looking to train someone to do senior placement with me. [00:02:47] Would you like to do that? I said, yes. And then three. So I worked with him as an incentive contractor for years, and then three years ago, the opportunity arose the buy this franchise. And I looked into Oasis. Senior advisors was really impressed and thought it had so many. Benefits to a business, new business owner, which I would be at that time. [00:03:04] And I love it. And my parent, my mom is still alive. I'm happy to say she's 97 and I'm very thankful for that.
Hanh Brown: [00:03:13]Thank you sharing your story and your inspiration.
[00:03:16] So how about you, Becky?
Becky Dieter: [00:03:17] So I'm a senior living advisor working at Oasis, senior advisors out Florida with candy. And I came to the industry from actually being a practicing attorney and working in human resources and have been doing that a number of years.
[00:03:34] And then I have a very typical Florida adult child story where my parents were living in Sarasota and I was living in Colorado at the time. And there were four kids and nobody was living in Florida. And my dad became ill with congestive heart failure and went through a series of surgeries and culminating them and falling and breaking his hip. [00:03:55] And it became clear that my parents needed some help. My dad was six foot three, and my mom five foot floor, which are not the greatest caregiving dynamics. So I ended up quitting my job outright and flying back and forth three weeks, two weeks, becoming a caregiver, bringing in hospice, bringing in home care and really being thrown into a world. [00:04:16] I knew nothing about. And because of that experience, then I had other family members after my dad passed away, my mom moved to a senior living community. So I went through downsizing with her, selling our house, moving to a new community. And I realized that there are a lot of people out there like me that just needed to help their parents that didn't know how to do it. [00:04:37] And so went into my own business and then joined a senior living advisor and then came out here to South Florida and joint candy. And for me, it's really a passion because I've been there and I really understand what these families are going through, trying to make the best decisions that they can.
Hanh Brown: [00:04:55] You both have gone through the journey.
[00:04:56] You're probably more empathetic to folks and you probably want to tell all these people, the sooner you get educated and just learn the housing for your parents. And let's say later, third or fourth part of their lives, the better, because there's so many options, the affordability, the location, the care, if it's a good fit or not. [00:05:17] So those are the kind of awareness education that you're providing to these folks. And I think the sooner, the better, because sometimes if it's in a midst of a crisis, it's a tough time to having to make those life changing decisions. So thank you for doing this. What impact. Are you making in the senior living industry through Oasis in your advisor, could you explain their journey? [00:05:38] Let's say of someone contacting you, explain that journey, how that begins to the time where you actually place their loved one into a community.
Candy Cohn: [00:05:45] into a community. We get the call sometimes it's from the adult child. As I mentioned. Sometimes from the senior or sometimes from an elder law attorney or a home care company that is providing services to that person and realizes that they should, they're not safe at home anymore, or perhaps they're depressed.
[00:06:03] They're lonely. Maybe they're a recent widow or widower. So we get that call and then we make an appointment to do an assessment, which has all this time before COVID was always in person. Since COVID, we've been doing a lot on the phone and through zoom, although in the past few weeks, we've been able to get back out and see clients in person. [00:06:22] And we sit down with them and preferably in their home, unless there's a hospital rehab. Cause we want it in their home. We get a real good feel of who they are. And that's so important to us. We want to know and respect this person as a whole person. So we talk about, as I mentioned, what's going on? Why are they looking into senior living? [00:06:40] Sometimes they just want to start educating themselves. So I have a client who says she's not going to move for two years. I hope that maybe she'll move sooner because I think she did really well in a community. But I like when people want to educate themselves early. So I sit down with them for awhile and Becky the same and we talk and often they're, if they're involved, then we schedule tours. [00:07:02] We narrow it down to a few senior living communities that are within their budget. That can provide the level of care they need, if they need care. And that meets their needs, socially, culturally activities, all of that, and what they are needing as far as environment, different places have different size apartments. [00:07:20] Some have good reviews, grounds around those kinds of options. And then we schedule the tours, go on the tours with the clients who are in COVID. It was all virtual. So we did zoom often zoom or what, some other FaceTime or another method, but we were on the call too. So we could still be there and be the advocate for the client. [00:07:39] And that's really our role and our services free. We get paid a commission by the senior living community. When we play someone and we work with all almost all the senior living communities in South Florida, and we're with them throughout the journey, we help them to, we can refer them to a senior mover. [00:07:54] Elder law attorney or realtor, anything they need along the way.
Hanh Brown: [00:07:58] I'm sure they're just embracing you at this moment because you're opening up this whole realm of professionals that perhaps they didn't know the movers in your living nearby community, the types of service they offer the price point. And if it's a good fit for the loved one, I didn't have that.
[00:08:15] So I was playing the role like you to actively seeking. And I always go back to this. If you start early enough and meet someone like you, I think it will be less stress in your world to trust, right? The more information that you have, the more trusting. And I think you'd let you make better choices.
Becky Dieter: [00:08:33] I think information is empowering.
[00:08:35] I think you're absolutely right. You can see it in families when they get more information and they understand it. They feel so much more confident about their decisions. And so many times people still have in their mind that the only option is a nursing home, because that's what they remember from their grandparents. [00:08:52] And even the seniors. I don't want to go to where their parents may have gone. So some of it is changing that vision of what those options are out there. Many times we'll be doing a tour and the senior and the adult children, I'll be there. They're absolutely surprised at what senior living now looks like. [00:09:10] And so that's part of our role is just educating them that there are these options out there that the only option isn't just skilled nursing. There's so many steps in between many assisted livings also can provide a high level of care depending on their licensing. And so sometimes that can keep somebody from having to go to skilled nursing and the families don't always know. [00:09:31] So just empowering them with that knowledge and the resources, and then they feel better about making those decisions because there's so much pressure on them. I mean, been there, I know, to try and help them make that right decision.
Hanh Brown: [00:09:45] Yeah. I wholeheartedly believe that because I think you said institution.
[00:09:50] That's exactly what I thought and my siblings and because that's what people know of senior living 10, 20 plus years ago, but nowadays. We all know, independent assisted living or dementia care. It's about engagement, vibrancy, purposeful. So we were trying to get them to transition to the next place, their new home to be celebrated and that looking at it as if we're putting mom or dad into a facility.
Candy Cohn: [00:10:15] it's a new home to avoid the word facility. We call them communities, senior living community.
Hanh Brown: [00:10:21] I'm sure it varies case by case with a ways of senior advisors. What types of senior housing do you offer recommendations for?
Becky Dieter: [00:10:27] We help folks with independent living assisted living memory care, and then there's another category that a lot of folks don't know about, which are six bed, residential care homes.
[00:10:39] And those are houses that have either been retrofitted or sometimes just knocked down and rebuilt in communities all throughout the area. And they are licensed for assisted living and they can be a really good option for somebody that maybe is a little higher fall risk. Or has dementia and needs a little more eyes on care and it is a home. [00:11:05] There's a living room area. There's a dining area, kitchen people either have their own bedroom or sometimes a shared bedroom. And it's a little more intimate. And sometimes that's a nice environment for folks that would get lost in a big place. And it's nice to have that option for assisted and also for memory care. [00:11:28] So we work with all those types of communities.
Candy Cohn: [00:11:33] Okay.
Hanh Brown: [00:11:33] So it's a wide for itself, senior housing from six beds, ranch, residential, let's say memory care, assisted living. Independent living continuum of care and so forth.
Becky Dieter: [00:11:44] Exactly. And there are communities that are just independent living and maybe you can bring in home care when you need the care.
[00:11:51] There are communities that have independent assisted and memory so that you can move and stay in the same community, but move through the continuum of care. So there are a lot of options out there for folks. We just have to find the one that fits them in terms of all those factors that we talked about.
Candy Cohn: [00:12:09] Sure. Sure.
Hanh Brown: [00:12:10] So how stand out compared to the other similar services?
Candy Cohn: [00:12:13] similar services? Very hands-on and follow up is important to us. We check in with our clients after they've moved in, make sure they're doing okay. We follow up again, six months later, sometimes things change and they need to move again. And more importantly, we just want to be a resource to them and we want them to know that we're still there for them.
[00:12:35] But in the early part, we get to know them. We really take our time. We care about our clients. Whereas there are services out there that are just more of a computerized service referral service, where they send you put your name in their computer system. They send it out to maybe 25 places that might not even be the right fit. [00:12:53] We really try to find places that you can afford that are going to have the right levels of care. Where we think you might sit in and thrive.
Hanh Brown: [00:13:01] Yeah. That relationship you described cultivating that understanding the loved ones needs and getting to know the children and credibility and trust that's everything in this journey.
Becky Dieter: [00:13:13] Absolutely. It's important that we build that rapport and trust with them and the communities appreciate that too, because then we're bringing people to them that we have vetted, so to speak. That we feel could be a good fit for their community. We're not bringing it on people that can't afford their community or their care needs are such that they can't handle that person.
[00:13:35] We're not helping the communities or the families. If we're not really narrowing things down and just bring them folks that are the right fit. And so they trust that in us, that we're going to bring them people that they're not going to walk around and fall in love. And then they can't afford it, or, Oh, we can't handle those care needs. [00:13:53] We have conversations, especially if there's a question about it, we're going to have a conversation with the community ahead of time to say, here's what we have. What do you think, does this sound like it would be a good fit or something that you all can manage? So we're having those conversations ahead of time to try and streamline things. [00:14:10] And so not only do we have the families building that trust, but also within the communities themselves too, in terms of who we're bringing to them.
Hanh Brown: [00:14:20] For you to make a good fit. And for the loved one to trust in you, you have to be a reflection of the communities because you're holding onto their reputation and make making recommendations to, to those communities.
[00:14:33] So you're almost like representing them. So credibility and understanding what each of these community services and profile is everything right?
Becky Dieter: [00:14:43] Absolutely. Absolutely. And that's where we spend time in the communities too. So just like we get to know our families, we get to know our communities and spend time in the communities and we're in there.
[00:14:54] Hey, give us another tour. I haven't been in here for a while. We go to events in the communities so that we can get to know the. People in the communities and the feel of the community. What's every community has a different feel. And that's something important that we convey to our clients are use all your senses while you're going through a community. [00:15:13] Use your eyes, use your ears, use your nose, and also use your, your gut. What does it feel like? Does this feel like a place that's going to be a fit? I had a daughter that I recently toured with her dad. He was recently widowed and was touring, independent living, and we went to a couple places. And we walked out of one and she said to me, she says, I may be crazy, but this just feels like it'll fit my dad.
[00:15:37] And I said, no, that's great. But you are feeling that this is fit. She says, I really feel like he would fit in there. And I'm like, good for you.
Hanh Brown: [00:15:47] the instinct that you have as you're walking around inside the community. And you're seeing the residents, how they interact with each other and with the caregivers.
[00:15:56] So that's great. That's great. So, Becky, I know you have your juror Juris, doctorate and practice law for many years. So how does this background help you in your job today?
Becky Dieter: [00:16:06] It helps me in terms of recognizing number one, when somebody could use an attorney to help them out. So looking at our, your documents up to date. And if they're up to date to get, know where they are and does anybody else know where they are or do you need to get to an attorney to look at them? The other place is when people could. Be needing Medicaid or VA benefits in their future. When I started hearing things like that, I want to get them to somebody that can help them, because I know what kind of mistakes people can make when they start transferring their assets and not getting good advice.
[00:16:45] So in that respect, That's helpful because I know the signals in my head go off saying, Oh, they could use some legal help with this. That's been very helpful. And just a big part of being an attorney and a good attorney is listening to your client and understanding their needs and that skill transfers directly into what I'm doing in terms of really understanding what I can do to help represent my client well, but they love you for that. [00:17:13] Not only are you helping to find a match between. They're in love with their mom or dad physical needs, right into a community like connected where you can provide them all the resources, like you saying, legal documents in Medicare, Medicaid. That's awesome. [00:17:29] I wish I had something like that. Here's the goal we just navigate on our own and painful process.
Hanh Brown: [00:17:35] So candy, you have a background in healthcare marketing and community relations.
Candy Cohn: [00:17:39] So how did this prepare you for healthcare marketing covered and dealt with so many issues that. Come up now with clients. So I'm familiar with medical terms and I wrote for a publication called psychotherapy finances for many years.
[00:17:55] So I interviewed psychotherapists all over the country and I understand a lot of the things that come up, I might be more attuned to it. And there's also a history in my family. My dad had bipolar. So you know that all the healthcare kind of things really stand out for me, community relations. Just being able to know how to network and make the connections in the community. [00:18:16] I am very active in the community. Becky and I are both on the committee for the vocal walk to end Alzheimer's. We understand the PR piece of how to use that and leverage it while still making the funds doing fundraising for the vocal walk. We all support each other. It has served me well, even the social media, LinkedIn, and being able to meet wonderful people like you. [00:18:36] I've been working LinkedIn for many years. Even before I was doing senior placement and it really has paid off. Well, I'm sure, glad that we connected.
Hanh Brown: [00:18:43] Thank you. So how has the Corona virus
[00:18:46] changed the face of senior living? And then more specifically, how has it changed both of your chaps specifically at Oasis?
Candy Cohn: [00:18:53] It has changed the face of senior living in many ways. For several months, we could not go into the senior living communities. So we were placing people mostly that had a crisis situation where they needed to move. Maybe they were in a senior living community. They couldn't afford to stay in, but they needed it definitely still needed to be in senior living.
[00:19:12] So we found them more affordable place, help them refer them to people to help them apply for Medicaid. Some were people that were in the hospital and then a rehab and they absolutely could not go home. But we never got to take them in person or their families to the places we had to do a video tour. [00:19:28] And during this time, I think it's even been more important for someone to work with people like us. Because if you can't go in yourself to a community, you have to trust someone to tell you what does it really feel like? What does it smell like? You can't smell and videos. Maybe someday we'll have that in the virtual reality thing, but it's not right now. [00:19:46] So at the communities they are opening up and infection control. Really critical. So how they are handling, keeping their place sanitary sanitized. And if they've had COVID cases, which most places have had at least a couple, how did you handle that? How are you keeping your place? The visitation rules now that people are allowed to visit, it's very strict. [00:20:10] So they're setting up outdoor areas and other areas, and that's not going to go away. This is one point, but we're going to have other issues that we have to deal with medical issues. So places can be safer on an ongoing basis. That's going to help so much. And for us now, it feels really good to be back out, being able to see people. [00:20:29] It makes a big difference, but there's something, especially with elderly people, they can't get a feel for you as much on a video as seeing them in person and they need to trust you.
Hanh Brown: [00:20:40] no, that's true. This is my personal opinion is I love technology. Obviously, this is one reason. It allows people like you and I to connect and have this meaningful conversation to share with folks inside and outside of the industry.
[00:20:53] But you know what, that one-on-one sitting down at a coffee shop. [00:20:56] You see the person's disposition entirely that you may not see over the zoom call. So. Yeah, I think it's great that things are slowly easing up and folks are safely getting back out.
[00:21:08] So do you both have any other thoughts or comments that you would like to share?
Becky Dieter: [00:21:13] I think just reemphasizing what I think you said earlier for folks to plan ahead, because none of us make our best decisions when we're in crisis mode. And we can't emphasize enough how important it is for people to think ahead a little bit. And it's hard. Nobody likes thinking about having them make a move, especially a home they've been in for a lot of years.
[00:21:33] We understand that's hard and we always will go at the person's pace, but start taking a look, start having the conversation with your adult children and start thinking about this so that you don't end up in that crisis mode and having to make a quick uninformed decision.
Hanh Brown: [00:21:52] I echo that if only we could model your suggestion right there, it's okay to be aging.
[00:21:57] And it's okay to look at your third or fourth. Part of your life is celebrated. We govern those levels and let's say it will decline. And that's okay. We have to learn as a culture as individuals. So embrace every step of the way, even when we already climbing. And I think. If we ourselves, the community can provide a setting that strengthened our purpose or gives us purpose because we all want to contribute. [00:22:20] It doesn't matter what age. And just look at life in that kind of perspective.
Candy Cohn: [00:22:25] I think it starts the sooner and with senior living, you can feel a part of something and that's so important. I've seen her alone at home with an age just coming to care for them is not the same as a senior. That's part of a community.
[00:22:37] And knows that people are around them who know them and are watching out for them and they can participate as much as they want or as little as they want. But that feeling of connectedness is really important. Yeah.
Hanh Brown: [00:22:48] Yeah I agree. I agree. Thank you so much.
[00:22:50] I love it.
[00:22:53] Thank you so much for joining us this week on Bloomberg living podcast.