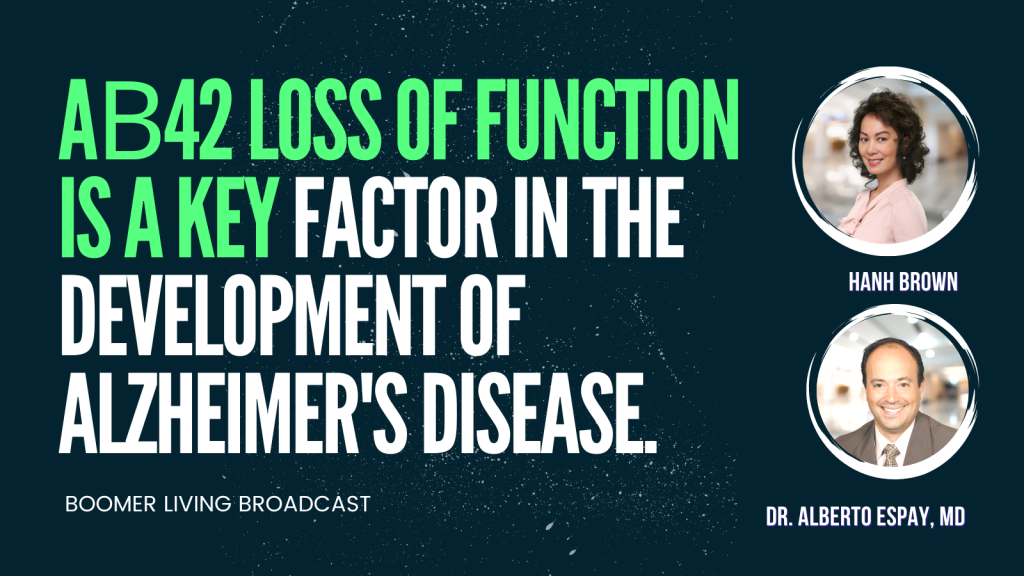 Imagine for a moment that you are watching your loved one slowly deteriorate.
They can no longer remember your name, what they did yesterday, what to do with their keys, or even how to brush their teeth. As the disease progresses, they become more and more withdrawn, until eventually, they can no longer recognize the faces of their loved ones. It's a heart-wrenching experience that I wouldn't wish on anyone.
This is the reality for millions of people around the world who are affected by Alzheimer's disease. While there is no cure for Alzheimer's, there is hope. New research is providing insights into how we can better treat the disease.
One such study has found that targeting amyloid beta could be more effective than previously thought.
Amyloid-positive carriers of autosomal dominant Alzheimer's disease-causing mutations were put under observation for 3 years.
The study found that higher levels of soluble Aβ42 predicted a lower risk of progression to cognitive impairment to a greater extent than lower levels of brain amyloid. In other words, it showed that treating Alzheimer's disease by targeting amyloid beta could be more effective than previously thought.
This is an important finding that could change the way we approach Alzheimer's disease treatment in the future.
For me, these hits close to home. My mother, mother-in-law, my brother-in-law, neighbor, sister's mother-in-law, and I have watched as the disease slowly robbed families of their memories, their ability to communicate, and eventually their mobility.
To see that there might be a way to target the disease more effectively is very exciting. It gives me hope that one day we might be able to slow down or even stop the progression of Alzheimer's and Give people like me and your loved ones some of their precious memories back.
Today my guest is Dr. Alberto Espay. Alberto Espay is a professor and endowed chair at the University of Cincinnati's James J. and Joan A. Gardner Center for Parkinson's disease.
He has published over 300 peer-reviewed research articles and 8 books, including Common Movement Disorders Pitfalls and Brain Fables: The Hidden History of Neurodegenerative Diseases and a Blueprint to Conquer Them.
Espay has served as Chair of the Movement Disorders Section of the American Academy of Neurology, Associate Editor of the Movement Disorders journal, and on the Executive Committee of the Parkinson Study Group. He recently launched the first biomarker study of aging (CCBPstudy.com).
You can reach Alberto via these channels:
email: mailto:alberto.espay@uc.edu
LinkedIn: https://www.linkedin.com/in/alberto-espay-9a834758/