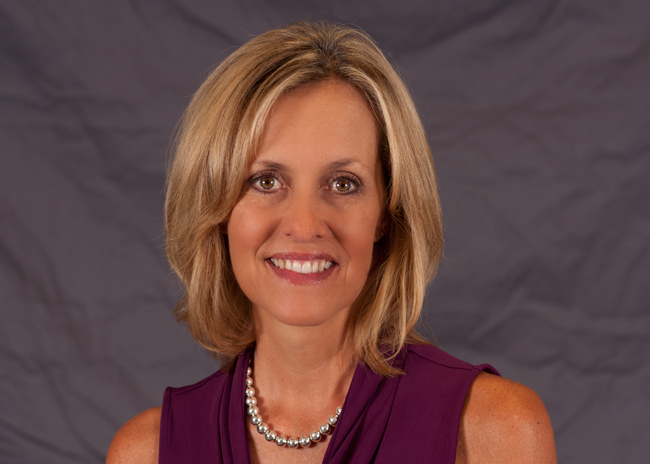 Susan Ryan, Senior Director of The Green House Project, is a leader in the strategic development of innovative thinking and cultural paradigm shifts. With international speaking and project management experience, she has served as an integral part of The Green House Project for over 12 years and has led the team through key transitions. In the quest for quality long-term care environments that are accessible and affordable to all, Susan has sought to leverage lessons learned from research conducted on the Green House model to develop protocols and metrics to ensure growth and sustainability.

A social entrepreneur with a passion for improving quality of life for elders and those working closest to them, she offers a unique combination of skills in Nursing, Gerontology, Alzheimer's and Dementia, and strategic marketing.

Susan has a background in nursing, with over 30 years of experience serving elders in a variety of settings across the continuum of care. She has been featured as a speaker many times at LeadingAge, The Pioneer Network and other high-profile conferences.

Topics Discussed:
Describe the Green House Project and how it differs from a traditional nursing home?
How have the Green House homes fared during the pandemic?
Where are Green House homes located?
Do Green House homes support people living with dementia, and if so, what makes their approach different from others?
Why did you choose to have affordability the main tenet of the Green House Project?
What are some of these biggest challenges you've had to lead the Green House Project through during your 12+ years with the Project?
How have Green House homes fared during the pandemic?
What lessons has the Green House Project learned from the pandemic that you will carry with you into a post-COVID world?

Susan's LinkedIn Profile: https://www.linkedin.com/in/susanryan2018/
Transcript:
Hanh: 1:12
Today, my guest is Susan Ryan. She is the senior director of "The Green House Project", a cultural paradigm shift in the senior living industry. She's been with the project for 12 years and has led the team through some big transitions. So I'm really excited to talk to her today on Boomer Living about how she is shaking up the senior living industry, and Susan, thank you so much for being with me today. so let's get started. I wanted to know, how you got here. What are you working on? Can you share with us your journey?
Susan: 1:44
My journey is actually as a nurse. And I had my call to action moment when I was the director of nursing and long-term care. And I. it was way back in the day when we actually tied people up to keep them from falling. And I knew in my heart that this just couldn't be right. And so I then embarked on a home care career and I did everything I could to keep people out of nursing homes because I thought they were just not the dignified, respectable places where people were known and treated really in humane ways. But in my quest to keep people in their own homes, I discovered that home care is wonderful, but it can be cost prohibitive or socially isolating. And so it was, then I went back into long-term care in 2001 and it was with the idea we've got to reform. Long-term care. And I really was embarking on that journey. I heard about the Green House model in 2005 and traveled to Tupelo, Mississippi to see the first Green House homes. And honestly, when I walked in, I felt like it was my two worlds that had just come together in a beautiful way. And it was three years later that I joined the Green House project. Team. And I have been there ever since and have just really felt like I'm, I don't know, I've been created to do this and have really, I brought that nursing background as well as those experiences, both in home care and longterm care, but certainly a passion for elders and really wanting to make sure that they are treated with the dignity and respect they deserve.
Hanh: 3:32
Thank you. what a journey, what a story. I appreciate the fact that. your realm of work has always been serving older adults and you found your passion. So that's awesome. Now, can you please describe the Green House project and how they differ from the traditional nursing home?
Susan: 3:51
Absolutely. So I think when you think the traditional nursing home. You are likely to envision a bit of an institution. And the Green House model is really about de institutionalizing the physical space so that we're creating a real home and a real home is home to 10 or 12 people, and they have all private rooms. With their own private bathroom. it's a de-centralized kitchen so that the kitchen is right there in their real home where they've got 24 seven access to food and they're able to get up when they want, they're able to live life with kind of. Autonomously. And they're able to experience a meaningful life, a life that's purposeful, and to do the things that are meaningful or important to them surrounded by an empowered staff. And that is a care team that is really there to support each person to live his or her. the life that's meaningful to them.
Hanh: 4:52
very much needed, we talk about purpose and vibrancy and contribution. I believe we all want that at any age. whether your twenties, thirties, eighties, and nineties, where we all want to have a sense of contribution that we have something to wake up to. It's no different. If you're 80 or 90,
Susan: 5:11
No, that's, it's not gonna change. No, in fact, I'd say the older I get, the more important it is that my days are filled with those events, those activities, just the simple pleasures that are important to me.